Exhibit Guidelines
Each school will be provided with a large table to present their exhibit projects. Each table will be labeled with a school name. You are welcome to make additional posters to advertise your school's space at Robo Expo. Students may exhibit any robot that they have created.
Projects should be presented as if in a museum exhibit.
Include a snapshot or printout of program code, photo of builder, programmer and robot, an explanation of what it is and what it does.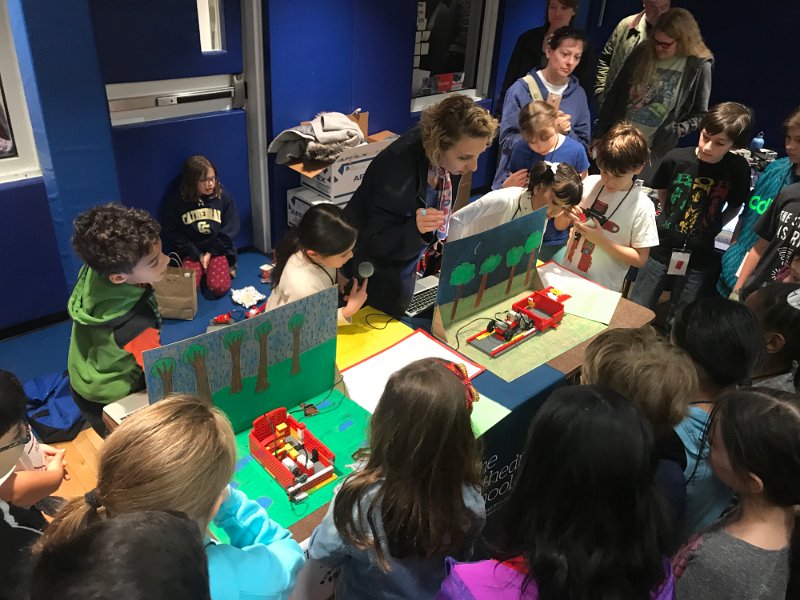 Dancing Robots!
During the exhibition period, participants are invited to have robots dance together! The song played will be BABY SHARK.